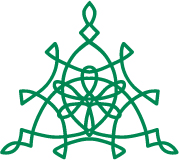 Herbal Consultations
In Plants we Trust. They are the interface for our Physical Bodies with Mother Nature.
I have trained as a Herbalist/ Naturopath and have been in clinical practice in wholistic therapies including Massage/ Bodywork, Aromatherapy / Flower Essences, Herbal Medicine for over 34 years. I am a teacher of Herbal medicine and I also have written many articles on herbs and healing for numerous publications. I continue to improve my knowledge base through, research and experiential work with the Herbs that are in my Clinic.
I have Vegetarian Cookbook available for purchase.
At the Herbalist Naturopathic Clinic the atmosphere is professional but relaxed . All consults and remedies are tailored to suit each individuals needs. To help me in the choice of herbal tincture that is required, I employ oriental techniques, Naturopathic techniques and listening to what the Client requires. I also use the Herbs as tools to determine what will be most suited to each individual client. The modalities offered are as follows:
Diet and Nutrition:
Personalised diet based on food combining, acid / alkaline balancing, cleansing diets and nutritional advice. I am also advise the use of a few supplements like, Coloidal Minerals ( which I stock ) Enzymes, Spirulina and Bee Pollen, both of which contain micronutrients which are more readily assimalable in the body.
Herbal Therapy:
I utilise pure herbal medicines that are prepared by My partner and I on the premises .I use personally made herbal tonics tailored to the individual needs using Kineseology to determine the best combinations. There are also specially pre-prepared Herbal blends for a number of different ailments eg : Hayfever, Weight loss, Insomnia, Impotence, Female Hormonal. See the Herbal Mixtures page . Individual herbal tinctures can be purchased on the Herbal Tinctures page.
Flower Remedies:
I offer a range of
Flower Essences
made from my Majikal Herb Garden. I also use Bach and Australian flower remedies to assist with releasing Emotional blockages and related problems. They offer a gentle means of clearing these blockages which can and may manifest as Physical ailments.
To assist Holistically we must think of the person as a whole, not just a part or just a particular ailment or physical symptom. I assist according to each persons needs, on the physical, mental, emotional and spiritual levels. In doing so I can effectively assist in long lasting and permanent relief of the particular ailments or disease states. Please be aware that the Herbs work on the emotions also and can stimulate emotional release as part of the process . If this occurs contacting me for your best course of action is advisable.
I look forward to assisting you on your way to a healthier, happier, disease free future.
Questions / Contact:
If you have any enquires please do not hesitate to contact me at The Herbalist Naturopathic Clinic on: 0412 180 796
or email- herbalist(at)theherbalist.com.au
Clinic days
If you wish to book an appointment,
please ring me.
I don't book appointments via email or by sms, it is too cumbersome.
Clinic is located in Gidgegannup.
Address given on booking of a consultation.
Thursday - 10.30am to 5 pm
Saturday - 10.30am - 2.00 pm
Rates:
Service:

Concession

Waged

45 min - 1 hour Initial Consultation includes Herbal Consult, Kineseology, Diet & Relevant Handouts
$ 65
$ 85
1/2 Hour Mini or Repeat Consultations
$ 40
$ 60
Herbal Formula's are additional, cost depends on the size bottle. Generally we start with one months supply which is $60.
Disclaimer: At The Herbalist, we do not diagnose disease or illness. We can offer programs to assist in your health journey, after you have had advice from your doctor or specialist. Should you have unexplained symptoms, please speak to your doctor or specialist. We make no healing claims about any of the products offered on this website.
Feedback:
The Herbalist appreciates feedback. If you would like to leave a testimonial for Dipaunka, you can do so easily by
filling in this form
.
This is Jane, I just wanted to tell you - this herbal mixture is absolutely amazing. For my Pathogenesis test I got 91 !! I thought that was really good, but it wasn't out of 100. It was out of 94. Amazing hey !! It really makes my mind very clear and lets me concentrate and remember everything I need to. I love it. My mind feels really clear and alert and my memory is excellent. Thanks so much.
Love and Light
Jane
~ Jane