The Essences
White Sage - For clearing and cleansing the Aura, for surrendering to the Divine. It cleanses the DNA of inhereted disease states or virues like Herpes simplex , negative energies, old family patterns and past life patterns . It also allows us to get a real sense of the true nature of the plant , to see the spirit of the plant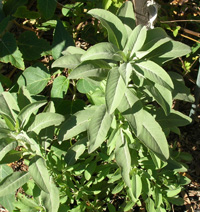 Datura - For tuning into Nature spirits and Angelic realms for guidance, clarity of thought and sharpness of mind . For helping those who are near death to pass over with out fear and to allow them to release their connection to the material world and move into the Light .
NB : All parts of the Datura plant are highly poisonus and dangerous to ingest .
It is not recomended nor is it the intention of this site or the owner of this clinic to recomend the use of the Datura plant . See the following link.
http://en.wikipedia.org/wiki/Datura#Toxicity
This remedy is purely a vibrational remedy in which there are no active constituents of any kind and it is therefore safe to ingest, in the recomended way .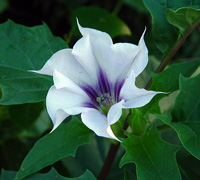 Gingko Leaf : For unlocking our cellular memory . For remembering our true nature and clearing old stored patterns from the cellular memory . For becoming more concious .