Brugmansia / Brugmansia sanguinea
---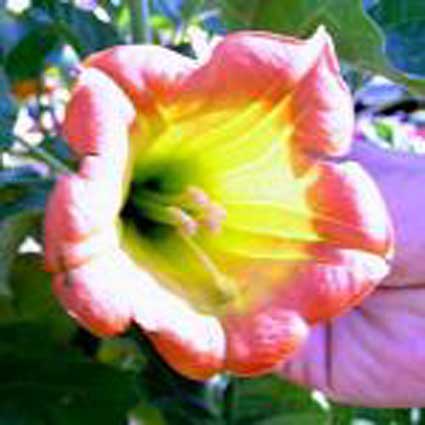 Family:
Solanaceae
Genus:
Brugmansia
Species:
sanguinea
Folk / Common Names:
Actions:
Part(s) Used:
NB : No part of this plant is to be ingested . it is hightly toxic . The information contained here is purely for interest only .
Constituents:
Uses:
NB : This plant is grown purely for preservation purposes only .
Majikal Uses:
Notes:
---
Link to this page from your site:
https://www.theherbalist.com.au/herb_gallery/brugmansia
---