Canary Island Sage / Salvia canariensis
---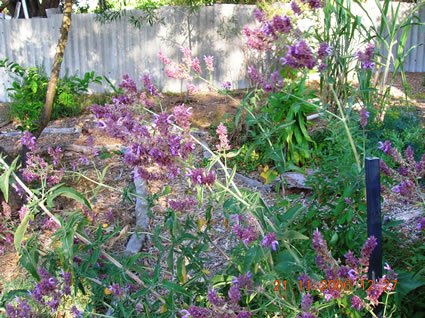 Family:
Labiatae/ Lamiaceae
Genus:
Salvia
Species:
canariensis
Folk / Common Names:
Actions:
tonic, antiseptic, Strong Antibiotic and anti-inflammatory
Part(s) Used:
Leaf and Root
Constituents:
Uses:
It is a remedy against tonsillitis, fevers and gum problems. Canary Island Sage leaves can be used as a herbal tea. Can be used as antiseptic and mouth wash. Some information shows it reduces blood sugar levels.
Majikal Uses:
Notes:
---
Link to this page from your site:
https://www.theherbalist.com.au/herb_gallery/canary-island-sage
---