Coleus - / Coleus forskolii ( Plectranthus barbatus )
---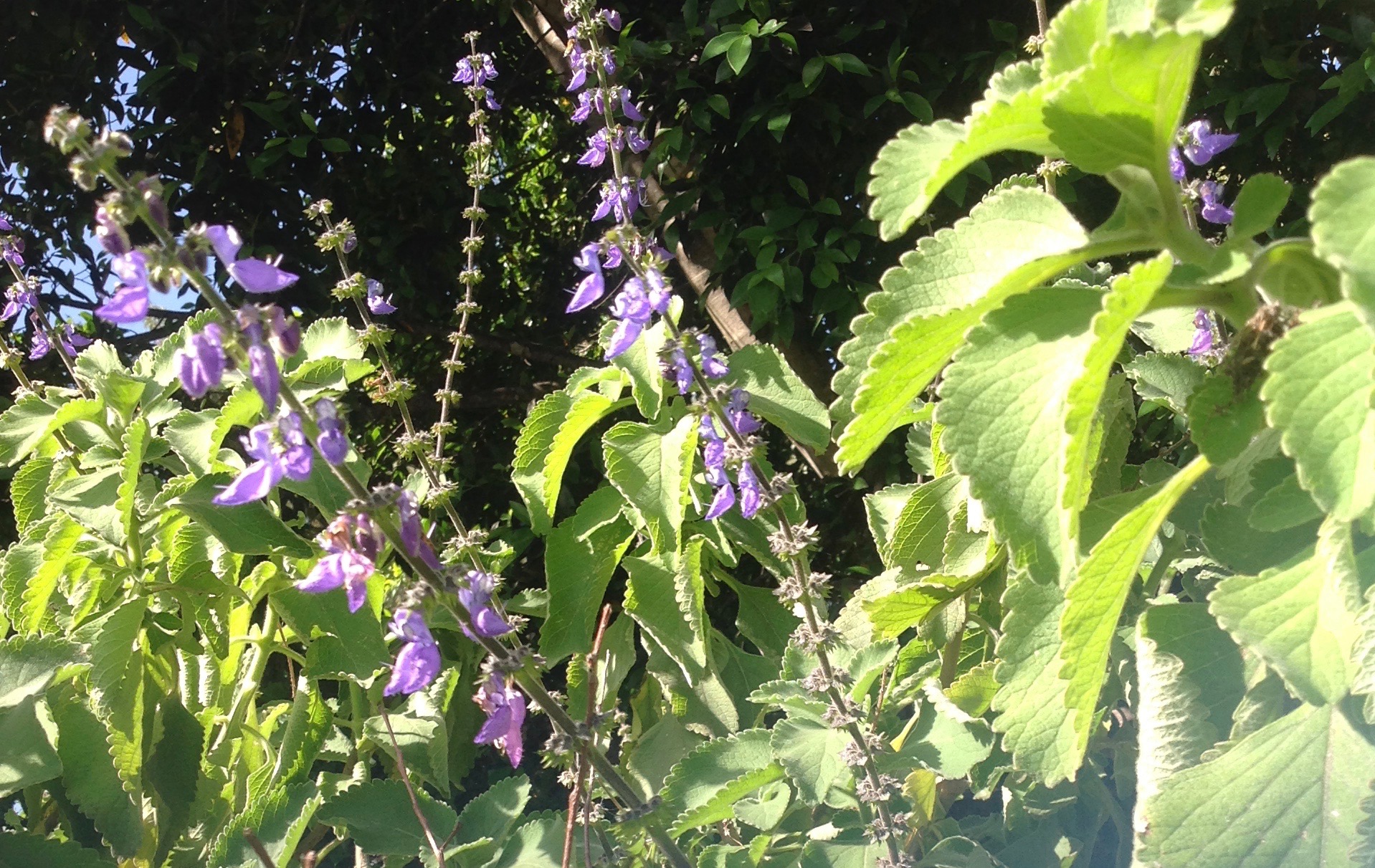 Family:
Labiateae/ Lamiaceae
Genus:
Coleus
Species:
Forskolii
Folk / Common Names:
Indian coleus, forskolii,boldo brasileiro, Oxalá's carpet, false boldo, makandi , mao hou qiao rui hua, pashanabhedi
Actions:
Cardio tonic, hypotensive, vasodilator, positive inotropic, platelet aggregation inhibitory, and smooth muscle relaxant activities; also lowers intraocular pressure and promotes release of hormones from the pituitary gland.
Part(s) Used:
Root
Constituents:
Forskoliin, rosemarinic acid, flavonoid glucronides, diterpenoids, essential oil, Diterpenes, Coleonol, diterpenes, naphthopyrone
Uses:
Used to lower high blood pressure and as a tonic for the Heart. Coleus mildly stimulates the metabolism by increasing thyroid hormones and increases the secretion of insulin. It has been used for asthma and also for weight loss. Coleus forskohlii can be used as eye drops to reduce eye pressure in glaucoma.
Majikal Uses:
none Known
Notes:
Care should be used when taking coleus with any other medication to control asthma or cardiac disease. For those taking blood pressure and heart medications such as beta-blockers, clonidine, hydralazine, the herb should only be used under the guidance of a physician. Similarly, blood thinners, including warfarin and heparin require that coleus be taken with caution under a physician's care.
---
Link to this page from your site:
https://www.theherbalist.com.au/herb_gallery/coleus
---