Gingko Biloba / Gingko biloba
---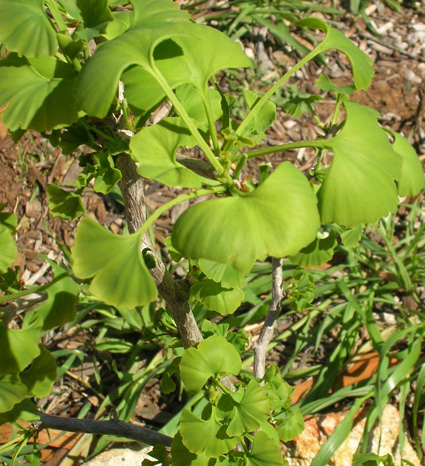 Family:
Gingkoaceae
Genus:
Gingko
Species:
biloba
Folk / Common Names:
Maidenhair Tree
Actions:
Memory enhancer, hypotensive, Circulatory stimulant and tonic, Anti-Asthmatic, Antispasmodic, Anti-Allergenic, Anti-inflammatory, nootropic, brain enhancer, Neuro protective, Nervine
Part(s) Used:
Arial parts
Constituents:
Quercetin / Quercitrin / apigenin/isorhamnitin / Kaempferol, Terpene lactones ginkgolodes A,B,C with bilobalide. Flavonoids - being biflvone glycosides such as ginkgetin, isoginkgetin, bilobetin, 5-methoxybilobetin. terpenes - bilobanone, essential oil, tannins, nonacosane, nonacasonal.
Uses:
Stimulates and enhances memory and cognitive function. Aids with study, useful for assisting those with Alzheimers and dementia. It improves circulation in general, peripheral circulation and especially to the brain,and it crosses the blood brain barrier. It protects aganinst free radicals inhibts amyloid-b neurotoxicity and protects against hypoxic challenges and increased oxidative stress. The anti-inflammatory action may be useful in conditions such as multiple sclerosis. NB. contains compounds which are MAO - A / MAO - B inhibitors therefore should not be used by anyone taking SSRI's or antidepressants.
Majikal Uses:
Notes:
---
Link to this page from your site:
https://www.theherbalist.com.au/herb_gallery/gingko-biloba
---