Heimia / Heimia salicifolia
---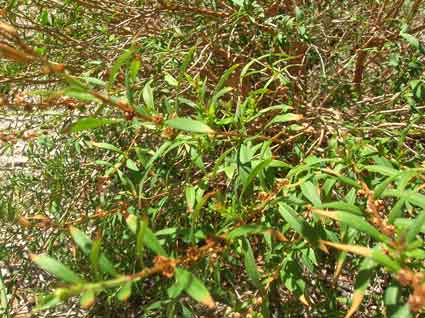 Family:
Lythraceae
Genus:
Heimia
Species:
salicifolia
Folk / Common Names:
Abre a sol, Abridor de sol, Sinicuichi, Sun opener
Actions:
Part(s) Used:
Constituents:
Uses:
Sinicuichi (Heimia), also known as sun opener , or abridor de sol , is a genus of two or three closely related species of shrubs in the family Lythraceae, native to the Americas, from northern Argentina north to the southernmost United States (southern Texas). All species produce five-petaled yellow flowers. The plants have a history of medicinal use in a variety of American cultures. Several pharmacologically active alkaloids have been detected in the plants.
Majikal Uses:
Notes:
---
Link to this page from your site:
https://www.theherbalist.com.au/herb_gallery/heimia
---