Hemp Agrimony # / Eupatorium cannabinum
---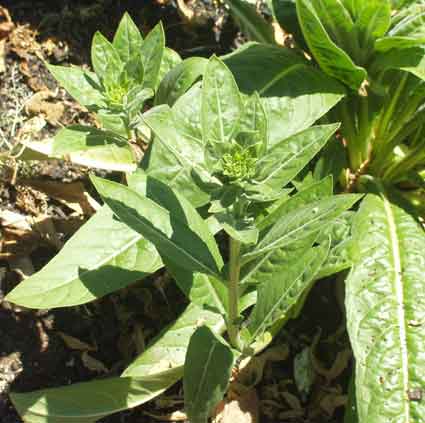 Family:
Compositae/Asteraceae
Genus:
Eupatorium
Species:
cannabinum
Folk / Common Names:
Water Hemp.
Actions:
Alterative, antioxidant, antimicrobial, antidiabetic, antinociceptive, anti-inflammatory, antipyretic, astringent, cytotoxic, Diuretic, hepatoprotective,
Part(s) Used:
Leaf
Constituents:
astragalin, cynaroside, hyperoside, isoquercitrin, isovitexin, rutin, catechin, procyanidin B3 ,agrimoniin, essential oil, flavonoids, lignans, pyrolizidene alkaloids, phenolics, sesquiterpene lactones,tannins
Uses:
Hemp Agrimony aids digestion and helps with issues like bloating, indigestion and gastrointestinal discomfort. It can be used to decrease water retetion and assist with UTI's . It's anti-inlammatory actions make it benificial in conditions like arthritis and other inflammatory conditions. It is useful for diarrhea, supporting the circulatory system, prmoting relaxation and reducing anxiety. Traditionally it has been used for coughs, colds and respiratory issues.
Majikal Uses:
Notes:
---
Link to this page from your site:
https://www.theherbalist.com.au/herb_gallery/hemp-agrimony
---