Lemon Verbena / Lippia / Aloysia citriodora/triphylla
---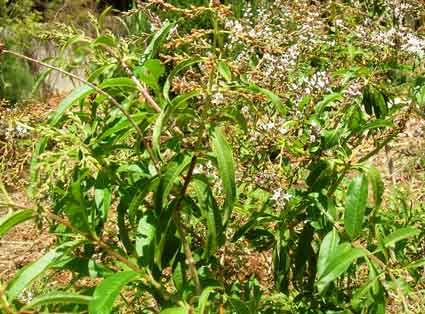 Family:
Verbenaceae
Genus:
Lippia / Aloysia
Species:
citriodora/triphylla
Folk / Common Names:
Cedron, Herb Louisa
Actions:
Part(s) Used:
Leaf
Constituents:
Uses:
Majikal Uses:
Used in Love spells and worn to make one attractive to the opposite gender. Used to purify an are or in purification baths. Adds strength to other mixtures.
Notes:
---
Link to this page from your site:
https://www.theherbalist.com.au/herb_gallery/lemon-verbena
---